Hi I'm Tessie! I'm a mom, wife, teacher and I grew up on a seasonal dirt road in the same school district of which I now teach. My husband loves the outdoors, my daughter is a toddler who loves EVERYTHING (except for her dinner) and I often find it difficult to squeeze in time for myself. That's why I decided to start this blog. I wanted a chance to write about and share topics of interest, words that inspire me, foods that I love cooking, and to remind other mommies or anyone out there that it is important to find time for yourself too.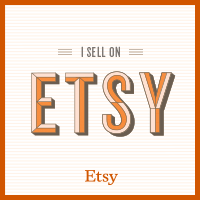 Everyone knows that everyone is different, but I've discovered that my happiness lies in being with my husband and daughter, however, I'm my best with them when I've given my best to myself as well. It's not always easy to do, but I strive to do it and hope to share those moments with others. Whether it's discovering a new book, workout, craft (I'd love to make time for one of those), or song, I hope you'll enjoy what I share and share back! I'd also love to hear what other women are up to and how you spend your time or deal with working, being a wife, mother, etc. Women today are busier than ever, it's a good thing we have each other!
Please feel free to e-mail me! ruralmommy4life@gmail.com or leave a comment on any of my blog posts. I hope to hear from you soon!